Best Single Sim Recharge Company - Itanagar
Tuesday, 25 July 2017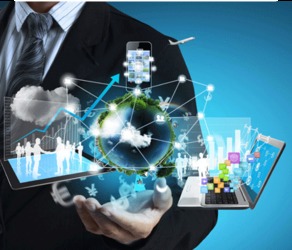 Item details
City:
Itanagar, Arunachal Pradesh
Contacts

Amit

7677117602
Item description
Approx Price: Rs 5,000 / Panel
Minimum Order Quantity: 1 Panel
Why work with us?
-Easy to use interface on SMS, Web and mobile app.
-Non-tech savvy application
-Excellent additional revenue opportunity
-Optimization of location & customer base
-Create a business from as less than 10k INR.
-Rotate Cash multiple times a day and get immediate balance reflection.
-Create your own distribution and partners to help you in higher sales
-Offer multitude of service like Recharges, Bill Payment, Remittances, Travel etc.
-Electronic delivery, no documentation. Immediate fulfillment.
-Higher margins & single wallet for 30 different products.
-State of the art technology with peak hour server planning.
-Complete real-time transaction reporting view and immediate margin reflection
-Automated reversals.
-Network Discovery, Complete Branding and marketing support to the Reseller.
-Free Helpdesk and immediate call centre resolution of problems
-Define your preferred commission hierarchies
-Direct relationship with most of Telecom and all DTH service providers & Remittance Banks.
Requirements:
-Office / Counter space in a business location
-Contacts & connections in the local market.
-Mobile phone / Web based access / LAN or wireless connectivity.
-Basic financial understanding and good grasping power
-Ability to Train people, staff, retailers and other members.
Our Technology
99.9% uptimes.
Completely in-house developed state of the art technology with complete IPR ownership.
Complete Cloud based infrastructure hosted with the leaders in Cloud Services - Amazon Web Services (AWS). Scalable to 32x traffic horizontally & vertically
Completely serviced through Web, SMS, Mobile & Android app.
24 x 7 Technology monitoring team for immediate issue resolution
No single point of failures with inbuilt failsafe for various scenarios.
Auto reversals robots & Alerts mechanisms on peak loads or transaction failover
Data analytics and BI for data, sales and operational insights.